Domestic / Residential Locksmithing
ENSURING YOUR HOME IS SECURE...
Has your home been broken into, keys stolen – or just lost? Most burglars are not highly skilled professionals, they are opportunists, and are put off by deadlocks on your windows and doors. They look for opportunities to enter your home easily.
"Latest claims data from AA Insurance released to the Weekend Herald show the majority of burglary claims between 2009 and 2011 came from Auckland, Hamilton, Wellington and Christchurch." Further more, "Auckland topped the chart with the highest average burglary claim cost in the country."(NZ Herald 17 March 2012)
Having a positive attitude towards home security means protecting your home from invasions. Fitting quality locks will slow thieves down, can make it difficult for large items to be removed, and will deter the opportunist. Take action to ensure your home is difficult to break into by fitting locks that will discourage the casual thief.
Auckland Mobile Locksmiths work closely with many insurance agencies which ensures a hassle free transaction – minimalising the risk and hassle of repeat burglaries after a replacement claim. Regardless of the age or type of home you live in, we'll provide a solution to make sure you are safe by fitting strong, quality hardware.
WE SUPPLY AND FIT HARDWARE TO SUIT YOUR NEEDS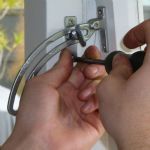 Locks rekeyed
Keys cut or duplicated
Deadlocks
Ranchslider locks
Patio Bolts
Window Locks and Stays
Garage Door locks
Lockout service
Rental Property and Insurance Work
Security assessments